I've had an interesting night at work; one of those Internet serendipitous nights when you find all those things you weren't aware you were looking for in the first place. In addition had fun listening to Sandy lambaste the late unlamented Carol.
For whatever reason early on I decided to see if the latest Wild Cards novel
Fort Freak
was out in paperback yet and if so whether it was also available on Amazon as an eBook for my Kindle. As you will see from the link the paperback has indeed been published but isn't available for the Kindle (in fact only two obscure WC's books are). I decided to see whether Barnes and Noble had it for the Nook (my friend Dianne in Florida has a Nook and downloaded the last novel (
Suicide Kings
) stripped the DRM and sent it to me where it currently resides as yet unread.
Well, I checked out Barnes and Noble and low and behold indeed FF twas available as ebook for the Nook. From there I started exploring the site (
much better layout than Amazon)
with a particular emphasis on
Steampunk
novels and came across a large selection including Steampunk Erotica which included the following wonderful title: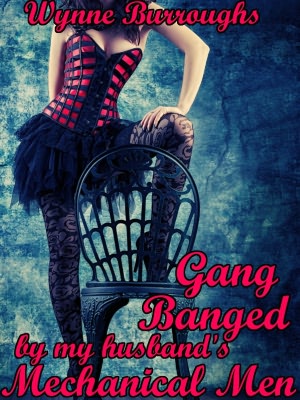 What Can I Say ... Just had to include that!!! Anyway enough of gang banging mechanical men and on with the chronicle.
I returned to Amazon, the US site, and somehow eventually came across a novel entitled
Double Share
which appeared to be generating sterling reviews and so I "looked inside" Oh damn hooked this is really good stuff; damn gonna have to finally buy books for the Kindle damn and Double Damn ... but wait; what's this about
podcasts
? It would seem that the novels are based on long running podcast and it's available free on iTunes so I won't, after all, have to pay ... Hooray!!